February 25, 2018
Spanish Military Hospital Museum
By: Jamie Narehood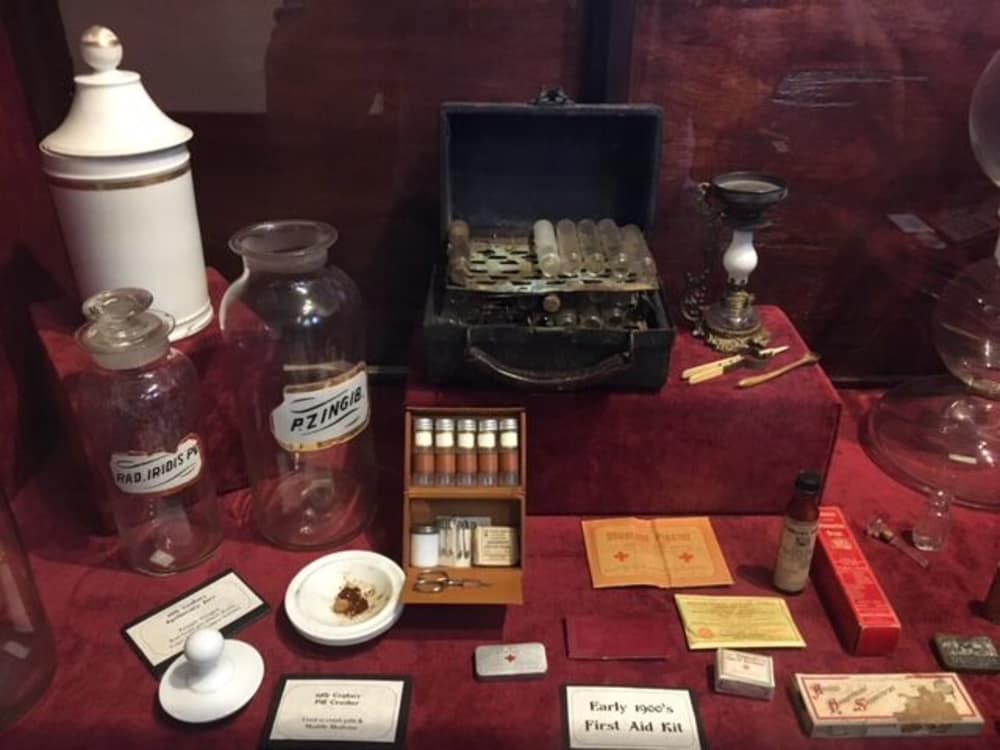 No Insurance No Problem!
3 Aviles Street, St Augustine FL 32084
9 am to 5 pm daily
Just around the corner and past its arch is our nation's oldest street, Aviles Street. The cobble-stoned street is home to street-side cafes like the Cuban food favorite, La Herencia; Cellar 6; Ximenez-Fatio House Museum; and Father Miguel O'Reilly House Museum. Read more about St Aug's historically charming Aviles Street >
Also on Aviles (originally referred to as Hospital Street), you will find the St Augustine Spanish Military Hospital Museum. The museum showcases medical practices as they were from 1784-1821 during what is referred to as St. Augustine's Second Spanish Period (1784-1821).
Today, a doctor is always in. Take a guided tour and prepare to cringe at the museum's collection of antique surgical instruments. You'll learn a lot from the information sessions on the plants, herbs, and spices that were grown in the hospital gardens and used for medicinal purposes then and have influenced such practice today.
Where to Stay in St Augustine
History, mystery, and romance are what bring people to St. Augustine, FL. Its dreamy historic downtown bayfront location, vintage charm, stellar customer service, and unparalleled amenities are what attract people to this luxury accommodation-- Bayfront Westcott House. This St. Augustine waterfront historic home was built in 1880 and offers 16 luxurious rooms; a complimentary gourmet breakfast each morning; on-the-house early-evening beer, wine, and nibbles; and a fabulous front-seat view of the grand Bridge of Lions and majestic Matanzas Bay and is just a short walk from the Spanish Military Hospital.
Mark Anderson described his experience with a 5-star rating. "Wonderful stay. Our first B & B and we were delighted at all aspects of our visit! We could tell that our hosts would have done anything to make our trip the perfect anniversary getaway! Highly recommended."
Bayfront Westcott House
146 Avenida Menendez St Augustine FL | 904.825.4602 | www.WestcottHouse.com
We'll coordinate your every wish and spoil you every second!