February 4, 2018
Seafood Festival in St. Augustine in March
By: Jamie Narehood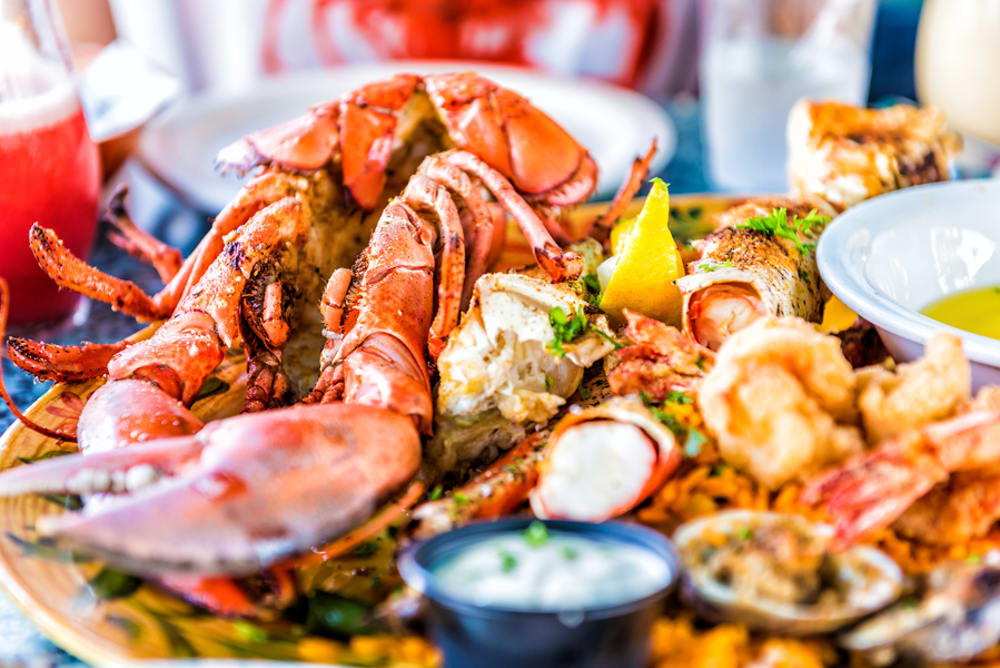 Annual St Augustine Seafood Festival
March 22, 23, 24, 2019
www.LionsFestival.com
Save 15% Any Room, Any Day thru April 11, 2019
at Bayfront Westcott House Bed and Breakfast
146 Avenida Menendez, St. Augustine FL 32084
www.WestcottHouse.com
This March's event will mark the 38th annual St. Augustine Lion's Seafood Festival! Most who visit our quaint little village don't realize that when the Spanish first founded the town, they tried to grow things like sugar cane and tobacco to help the town flourish. Neither did very well, but they realized that right along the coast of the city was a "goldmine" of food for the town. It is only fitting that we celebrate every year with three days of seafood, arts, crafts, music and fun for the whole family at the St. Francis Events field!
Be sure and get your tokens for food and drinks! Different vendors, different menus and a HUGE selection. Everything and anything to delight the seafood lover in you! Crab cakes, gator tail, fish tacos, too many different types of shrimp to list.
"Shrimp is the fruit of the sea. You can barbecue it, boil it, broil it, bake it, sautee it. There's, um, shrimp kebabs, shrimp creole, shrimp gumbo, pan fried, deep fried, stir fried. There's pineapple shrimp and lemon shrimp, coconut shrimp, pepper shrimp, shrimp soup, shrimp stew, shrimp salad, shrimp and potatoes, shrimp burger, shrimp sandwich... That's, that's about it."
Gator skewers, Louisiana crab cakes, bayou pockets, blackened shrimp, calamari, conch fritters, lobster nachos, crab won tons, grilled shrimp marinara, oysters, seafood boil, BBQ chicken, Minorcan chowder. For those of you who do not include seafood on your list of tasty treats, fear not, as there will be quite the selection of non-fish oriented bites as well! I apologize for not posting this sooner so as to facilitate a pre-event fasting phase for you!
Shop till you drop or your credit card sparks fire! Artisans and craft vendors with be in full swing until the sun goes down!
Entertainment line-up to include Friday night; on Saturday The Kate Keys Band, Valerie Pike & Liberty Pike, Grapes of Roth, and more.
Take your kiddos to the kid zone to meet the pirates and see the ship, with sword fun, magic, pirate training, pirate face painting, and pirate training.There will be meet-and-greets in the Pink Palace with Polynesian Princess and The Little Mermaid.
Part of admission and the tokens you purchase for food, drinks, and rides goes to St. Augustine Lions charity, this organization in conjunction with this event has raised anywhere from $60 - $80K to help with different charitable programs around town such as food banks and vision testing in grade schools. So, while you are out having fun, it is also for an amazing cause that helps benefit our little fishing village in many worthy ways!
Please visit event site to confirm details.
Francis Field at 25 Castillo Drive, next to the Parking Garage, LionsFestival.com