September 25, 2018
October 2018
By: Bayfront Westcott House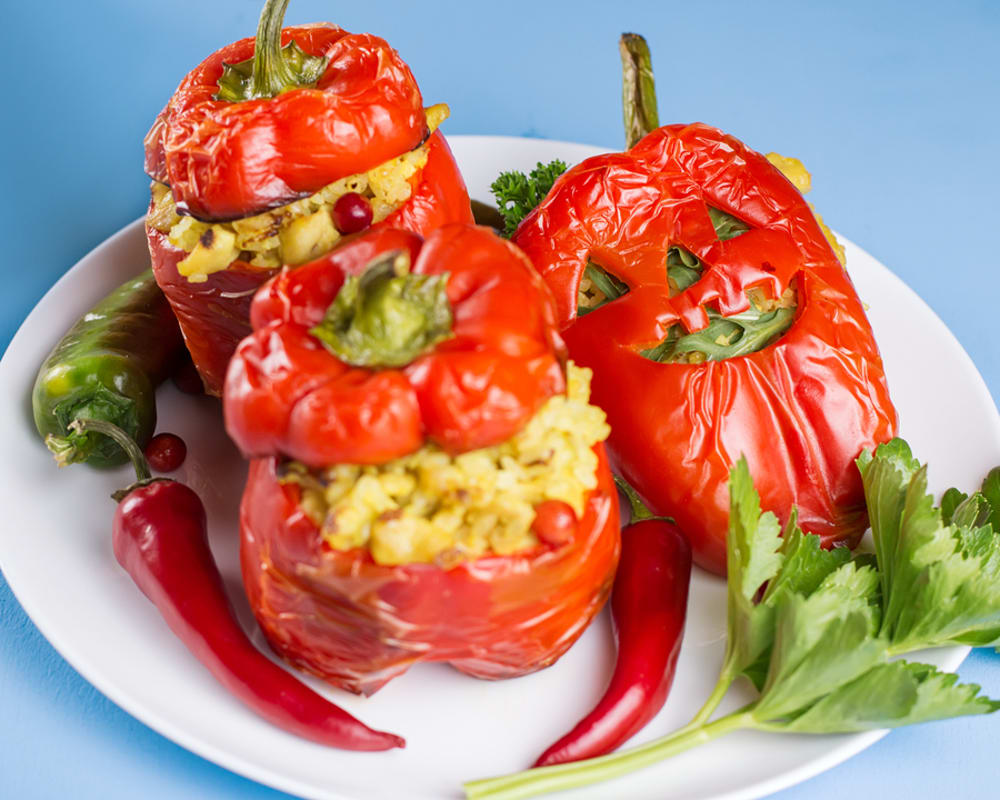 RATE SPECIAL
Online coupon code SLASH25 will slash your room rate by 25% when you book 2 October nights, Sunday thru Thursday, for Abigail, Anastasia, Charlotte, Elizabeth, Menendez, Minorcan, and Rebecca.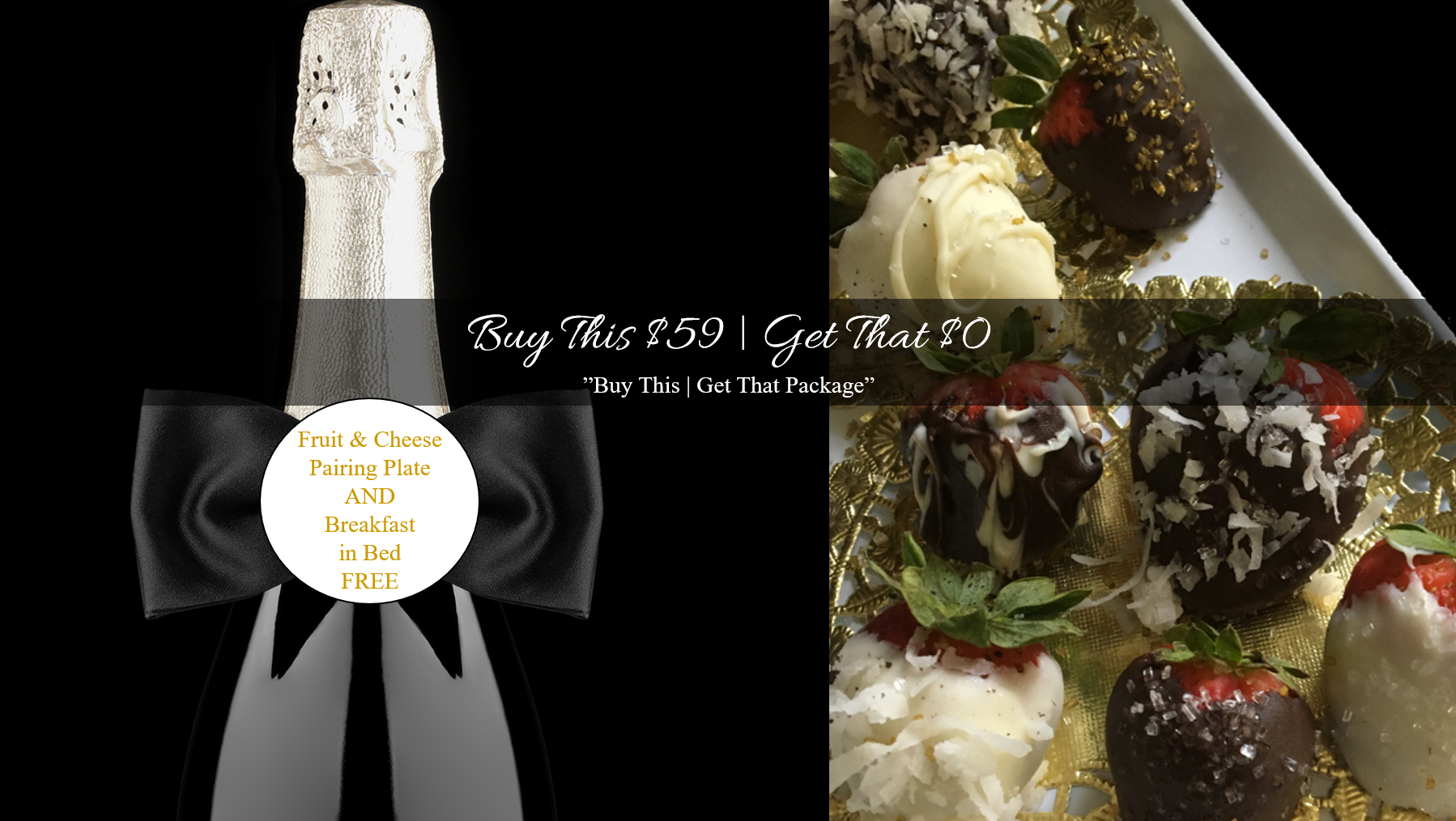 ANOTHER OCTOBER PERK FOR THOSE 2-NIGHTERS
Guests staying 2 nights in October may purchase the "Buy This | Get That" package (champagne and chocolate-dipped-and-decorated strawberries) for a special price of $59 and add a fruit and cheese pairing plate and breakfast in bed on one morning during your stay at no extra charge. You must purchase that package though; it will not be applied automatically, and purchase of individual items do not qualify for this offer.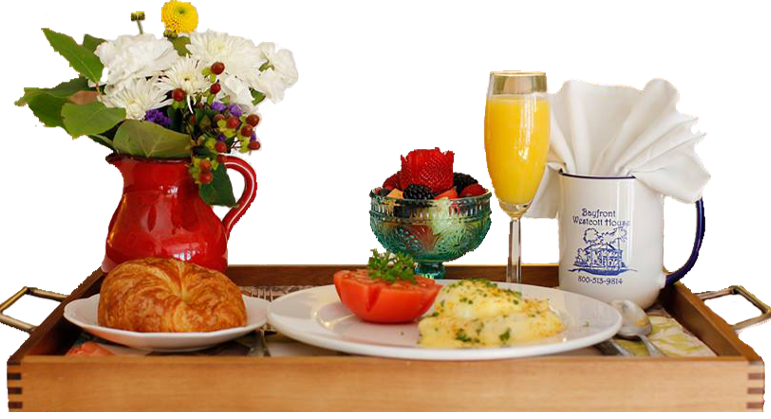 BREAKFAST
We will be changing up our menu line-up, ever-so-slightly, as follows in October.
Sunday
Baked French Toast with Apples, Pecans, and Sausage

Monday
Bacon & Asiago Quiche with Potato Crust

Tuesday
Croissant Casserole with Sausage, Egg, and Cheese

Wednesday
Poached egg with ham, served on an English muffin,
covered in our very own heavenly hollandaise sauce

Thursday
Westcott Casserole with Bacon, Egg, and Cheese

Friday
Country Scrambled Eggs with Sausage, Peppers, Onions,
served in individual porcelain frying pans (and #CheesyBiscuits)
Saturday
Oven-Baked Ham and Cheese Omelette Served OVER Salsa
Adrenaline foodies can turn up the heat on their breakfast by requesting the Reaper Hot Sauce for their eggs.
SOCIAL HOUR
Angela Bean, owner of Old St. Augustine (OSA) Gourmet will be hosting social hour on Monday October 8 and 22. The datil pepper is OSA's mainstay. Datils are indigenous to St Augustine. A number of OSA's products have won Scovie awards!
Classical Guitarist Alejandro Rowinsky will perform live for guests on the 1st, 15th, and 29th.
Ms. Lizzy will be on point on Wednesdays, with her ever-popular Fact or Fiction sesh.
In addition to our usual spread, featured OSA products during October socials will include FROG jam, Jalapeno Honey Mustard, and a homemade watermelon salsa featuring Snake Bite Datil Pepper Hot Sauce. Even if you're not able to join us, you can use the 10% coupon code WESTCOTT for OSA October online purchases and generate some heat of your own! PS: If you haven't yet, be sure to watch this clip of Ryan and Joseph's beat-the-heat tasting challenge. Full video complete with bloopers to air in October.
Brought to you by Bayfront Westcott House Bed and Breakfast
Located in Downtown St. Augustine's Historic District right on the water!
We'll coordinate your every wish and spoil you every second.
146 Avenida Menendez, St. Augustine FL 32084
904.825.4602 | www.WestcottHouse.com