June 19, 2018
Is There a Lady In The House?
By: Jamie Narehood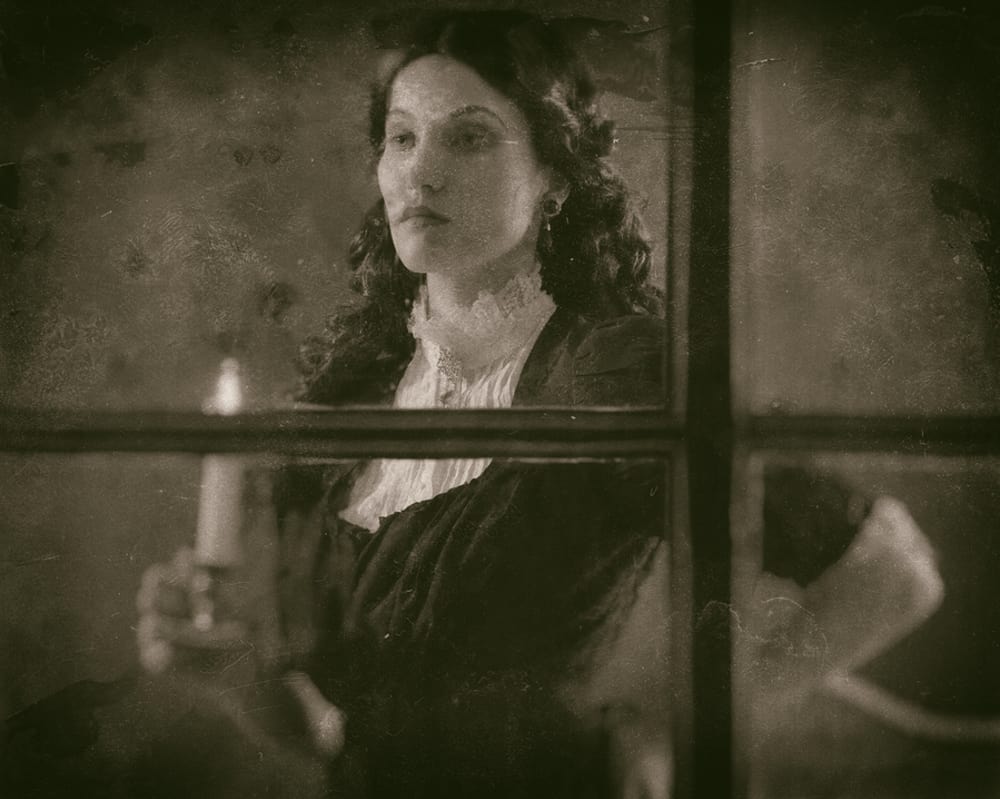 Whether private dwelling, boarding residence, fashionable inn, state museum house, or weddings venue, women have commanded the attention at 20 Aviles Street for over 200 years! Today, we celebrate the property's role as a boarding house—one of the few socially-acceptable business ventures for women in the 19th century.
It started with Juana. In 1791, 15-year-old Juana Pellice married Spanish native Andres Ximenez. Ximenez purchased a wooden house on Hospital Street (known today as Aviles) at the corner of the lane that is now Cadiz. He later built a coquina block house with tabby floors and a separate coquina kitchen building. A general store and tavern occupied the ground floor, with the living quarters upstairs. Juana helped with the store and tavern while she tended to the home and their 5 children. Juana died in 1802 as did Andres just a few years later.
After the U.S. claimed St. Augustine in 1821, new money found its way to town, and along came Margaret and Samuel Cook. Samuel died shortly after their arrival, and in 1826, business-savvy Margaret was able to acquire the Ximenez property on her own. In response to the influx of investors and investors, she smartly took advantage of the resultant lodging demand and converted her property to an inn. Margaret entrusted the Inn's management to Elizabeth Whitehurst who remained acting manager until Margaret's death in 1838, at which time the property was bought by yet another woman.
When Sarah Petty Anderson lost her home to a fire, she purchased the boarding house and resided there from 1838 until 1850. She did so at a time that Florida, having become the 27th state in the Union, was blessed amply with travelers, and the inn continued to prosper.
In 1850, Miss Louisa Fatio began operating the inn for Mrs. Anderson. She bought the property in 1855 and continued operating it as a well-regarded and fashionable inn until her own death in 1875.
Tourists were referred to as "Stranger", but they weren't strangers for long. The typical length of stay was 3 to 5 months (for the winter) and cost about $80 per month. The Inn was considered among the finest of accommodations and required an advance letter of recommendation written by someone socially connected or of high social standing.
The property remained family owned until 1939 when it was purchased by The National Society of The Colonial Dames of America (NSCDA). As its state house museum, the NSCDA in Florida's mission is to preserve and interpret the historic Ximenez-Fatio House as a St. Augustine inn, depicting early tourism in Florida (1821-1861).
In the early 1900's, after its boarding house period, the house served as headquarters of the Brush & Pen Club-- the forerunner of the St. Augustine Art Association. Many artists lived in the house at that time, to include Lost Colony Artist, Emmett Fritz, who had his studio in the house in the mid 1950s. Coincidentally, his original 16" x20" oil on canvas painting entitled Aviles Street is available on RubyLane.com for $3500!
Today, there are no rentable rooms in the museum; however, that female power is still at play. For a more detailed account of each woman's life, you'll want to tour the House yourself. The guides offer an incredible wealth of knowledge, and their delivery is bar none!

Throughout history, the women of Ximenez-Fatio House have been blessed with good fortune and prosperity, and ladies, this is a great place to start your married life. The garden/courtyard offers the most beautiful setting for weddings and receptions. It can be as casual or as elegant as you wish, and all will be envious of your gorgeous photos that also feature St. Augustine's charming cityscape!
Ximenez-Fatio House is located just four short blocks from Bayfront Westcott House. Many a bride has charged us with hosting her overnight wedding guests. Our 2018 full-inn rental rate is $4500 per night Sunday through Thursday, and $6500 per night on Friday and Saturday, with a 2-night minimum stay requirement. Call 904.825.4602 for a Westcott House tour!
---
Bayfront Westcott House Bed and Breakfast
Where to stay on the bay!
146 Avenida Menendez, St. Augustine FL 32084 | 904.825.4602 | www.westcotthouse.com
We'll coordinate your every wish and spoil you every second!