February 4, 2018
Great Chowder Debate in November
By: Jamie Narehood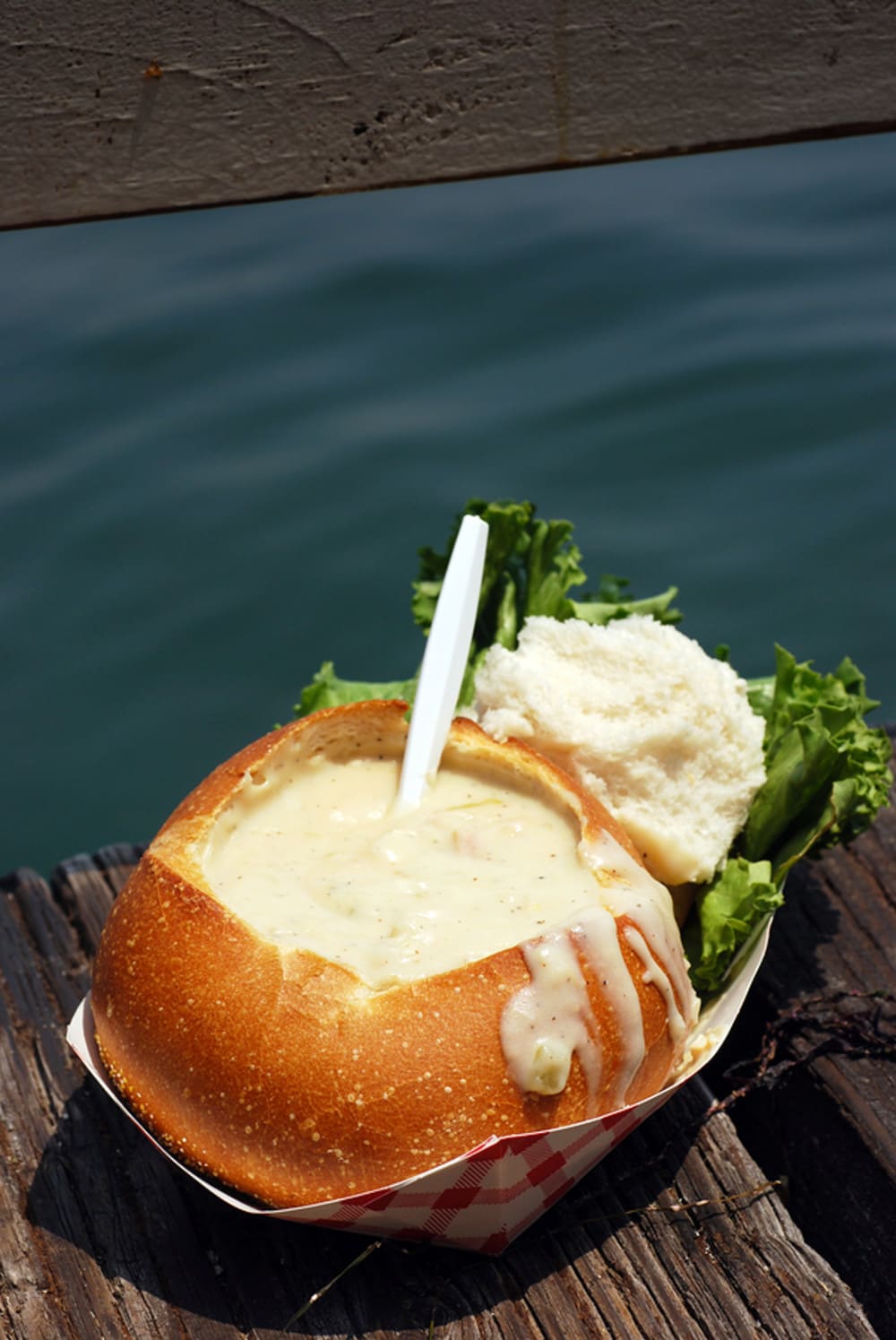 St. Augustine's Annual Great Chowder Debate
The first Sunday of November
www.conch-house.com/chowder-debate

According to American food writer Clementine Paddleford, "Chowder breathes reassurance. It steams consolation." Well,if he were still with us, he would feel quite reassured and completely consoled if he were to attend St. Augustine's annual Great Chowder Debate.
Over 30 restaurants participate, like Outback Crabshack, Salt Life Food Shack, and Seafood Kitchen. Tens and dozens of different chowders. Corn chowder, cheddar chowder, clam chowder, Southern Illinois chowder, New England chowder, Manhattan chowder, Menorcan chowder, Coney Island clam chowder, Fulton market clam chowder, down east chowder, Boston clam chowder, she crab soup, west coast chowder, cod chowder, clam chowder with spinach and dill. Thin, thick; white, red. Yellow onions, red onions, green onions. Parsley leaves, bay leaves. Thyme, lime. Olive oil, lemony crème fraiche. Turmeric, garlic. Bacon, chicken, cherrystone clams, chopped clams, shucked clams. Potatoes diced, cubed, mashed. Baguettes, croutons, sourdough, ship biscuit. T'is the season in St. Augustine for the Great Chowder Debate!
Early November brings cooler temperatures to Northeast Florida and marks the beginnings of St. Augustine's peak tourism season, so you might want to decide where you would like to stay and reserve your room. The place to stay is Bayfront Westcott House. This St. Augustine waterfront historic home was built in 1880 and offers 16 luxurious rooms; a complimentary gourmet breakfast each morning; on-the-house early-evening beer, wine, and nibbles; and a fabulous front-and-center view of the grand Bridge of Lions and majestic Matanzas Bay. Typically in early November, you'll still be able to enjoy the midweek discount, which runs Sunday through Thursday and offers your second-night stay at 50% off or your third night free!
WakeDD shares his experience. "This was our first Bed & Breakfast experience and it will not be our last as our stay exceeded all of our expectations! We usually do the brand hotels but I wanted to provide my wife with a WOW Birthday surprise and the setting did not disappoint . Joy and the rest of the staff went out of their way during our stay to provide a friendly , professional and personal touch . We stayed in a Queen Bed room aka The Anastasia ( all of the rooms have individual names which adds to the ambiance of the Inn. ) The room was cozy and spacious with a sitting area and a bathroom where you descended a step to enter . The room was very clean , comfortable and well maintained as was the overall location . An added bonus was the inn provided a complimentary evening reception with beer, wine and cheese along with a made to order breakfast. Cookies and drinks were available all day! Plus walking distance to historical venues, restaurants , etc. A truly amazing stay and we look forward to our next visit! ... and by the way my Wife's first word when she saw the place was "WOW". Mission accomplished!"
Bayfront Westcott House
146 Avenida Menendez St Augustine FL | 904.825.4602 | www.WestcottHouse.com
We'll coordinate your every wish and spoil you every second!