August 16, 2018
Elopements are the New Norm
By: Jamie Narehood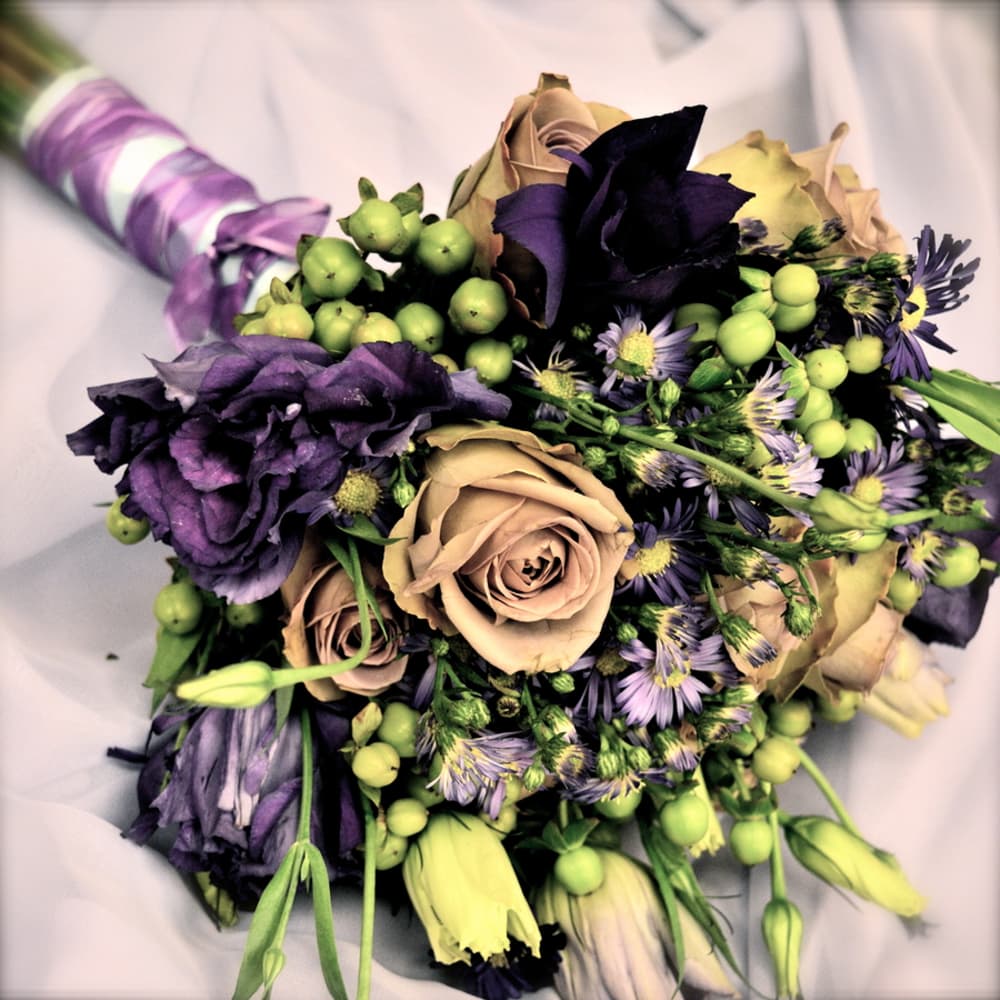 Elopements are the new norm, especially in St. Augustine, FL. Of the more than 400+ couples I have joined in marriage, in St. Augustine, about 350 of those were eloping couples. Their reasons for choosing to elope varied. For some, it was just a formality. Others just couldn't wait for the official big-wedding day and wanted to have their moment, at the moment, just with each other. Others, reaching for wonderfulness with not their first partner. And oh-so many couples just had every intention of forging their own way with one another, in their own way. I mean it when I say that I felt such love for every couple and their story.
What else I feel much love for is the fall elopement. Growing up in Pennsylvania, autumn was absolutely my most favorite time of year. Everybody at work knew it was the time of year they'd find me calling off "sick", when, in reality, I was going for mountain drives, flea marketing, candle shopping, buying things in dark woods and cinnamon scents.
I moved to Florida in my late 30s and although it took some (serious) time for me to adjust to the Florida fall, but ladies, I have adjusted, and it's my favorite time of year here for weddings. The colors choices for your bold and beautiful fall bouquet? Striking plums, dusky combos of black and blue, bright and brilliant reds! Mix in those traditional seasonal crimsons, golds, and maples, and what a splendid palate from which to fashion the backdrop for your bridal moment.
So you got your person, you got your colors, and now you need that spot. That spot. The spot that will mark the when and the where you officially join forces with your person. Our ceremonial spot choices include the second-story bayfront porch; bricked courtyard; and the parlor (complete with the house's original fireplace).
The staff at Bayfront Westcott House is here to help you create your most wonderful relationship moment; honestly, we hope to be part of your entire relationship journey. It's kinda what we do … make moments and memories, for you.
PS: The vows DO matter, ladies. Make sure your officiant makes it his/her mission to bring tears of joy to both of your eyes when delivered. Make sure they know your story.
---
Elopement Package $199 plus room rate and applicable tax
Champagne and two keepsake flutes
Breakfast in bed one morning
Two Westcott Signature Bathrobes
William Roam Sense Luxury Bath Products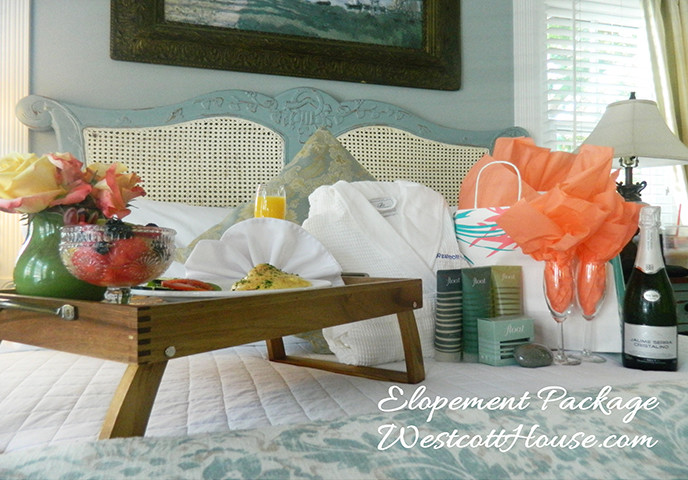 Bride and Groom only
One room night required Monday thru Thursday, two Friday thru Sunday
Extra guests may attend, but they too must rent a room
Officiant and photographer are not included (referrals available)
CLICK HERE to view your room choices
---
Brought to you by Bayfront Westcott House Bed and Breakfast
Where to stay in St Augustine, FL
Located in Downtown St Aug's Historic District, right on the water!
We'll coordinate your every wish and spoil you every second!
146 Avenida Menendez, St. Augustine FL 32084
904.825.4602 | OnTheBay@WestcottHouse.com | www.WestcottHouse.com