---
First Time at a B&B?
Here's What To Expect at Ours!
First time at a B&B? Here is what you can expect at this St Augustine B&B, that just happens to be ranked in TripAdvisor's Top 2!
Convenient Location Makes for a Great Start!
Pull up right out front (on the bay front), and park temporarily in the loading zone between our white house and the yellow building next door. Leave your bags in the car and come on in. After your welcome and introduction, we will determine your parking situation (whether it be on the bayfront or in our private parking lot approximately 0.3 miles from the inn) and retrieve your luggage from the car and take it to your room.
Professional Personable Hospitality Staff Also Makes for a Great Start!
Operation "Coordinate Your Every Wish and Spoil You Every Second" begins now! You will be greeted by one of our staff and offered a beverage of your choice (bottled water [room temp or chilled], soda, coffee, teas, wine, or beer). We will share with you all the information you need with regard to your Westcott stay, parking, attractions, tours, exclusive merchant offers, getting around town, and St Augustine in general. We will refer you to the best restaurants and attractions based on our experiences and your interests, and we would be delighted to make reservations for you, right there on the spot or later, after you've had time to think about how you wish for your St Augustine getaway to take form. As soon as you are confident with how to move forward with your vacation, we will retrieve your luggage, and escort you to your room.
Of Utmost Importance is Your Leisurely-but-High-End Comfort!
In your room you will find period antiques, a flat-screen television with standard cable, perhaps an electric fireplace, and luxurious bedding. Our bedding is from the Comphy Company sheet line, featuring breathable, hypoallergenic microfiber sheets, comparable to a 600 thread count, with an extra-fine weave that helps protect against allergens. You can even take a fresh set home; we have them on sale at the front desk, so see your innkeeper if interested!
In your private bath (whether shower or jetted tub and shower), you will find the luxurious William Roam "Sense" collection of bath products. This line features liquids that are specially formulated with certified Hawaiian deep seawater from Kona, Hawaii. Pulled from 3000 feet below the water's surface, this pollutant-free ingredient is full of vitamins and minerals that leave the skin healthy and radiant. That bath experience is complimented by the plush Monarch Green Earth towels, made from super-fine, Extra-Long Staple (ELS) cotton (160% bulkier and more absorbent than traditional combed cotton towels).
WiFi is available throughout the inn, but as in your home, it is stronger in some areas more than others. Always feel free to ask your innkeeper to Google and/or print something for you! Your innkeeper also has a binder full of current restaurant menus, and there are dozens of local attraction rack cards located in the parlor. At this St Augustine B&B, your best reference indeed will be your innkeeper! If we don't know the answer to your question, we will find that answer, promptly!
Ask and You Shall Receive!
Wondering what to do, where to go, or how to get there; ask, and you shall receive the answer! Need towels or an umbrella for the beach; ask and you shall receive what you need! Have a pre-Westcott addiction to coca-cola or coffee or a newy-acquired one to our signature herbal tea or our brownies or cookies . . . numerous times . . . throughout the day . . . that just . . . must . . . be satiated; ask and you shall receive, without having to pay extra for it and no questions asked! Need a fresh change of towels because you forgot to remove the "Privacy" sign from your door earlier today; ask and you shall receive! Need a re-print of something we printed for you yesterday; ask and you shall receive! Want an extra set of those fabulous William Roam bath products because you've taken three baths already, have none left, and just . . . want … more … but are embarrassed to ask? Don't be silly; just ask, and you shall receive! Whatever it is, don't be shy; just ask, and you shall indeed receive! You would be surprised by what people ask for, and receive; read about some of those things here . . .
Surely That Complimentary Breakfast Can't Be As Good As You Say!
A fair but incorrect assumption – that our breakfast can't be complimentary AND fabulous! Breakfast is served between 8 and 10, you say when! You can sit anywhere you wish, either in the dining room, on the bayfront veranda, or in the courtyard. For an additional fee, we will deliver the very same divine breakfast to your room. We serve a different signature entrée each morning—a full gourmet presentation, whether it be our famous baked French Toast; Ham, Egg, Onion, and Artichoke Casserole; Five Cheese and Sausage Casserole; Baked Egg and Cheese Flan; Country Scrambled Eggs with Sausage, Peppers, and Onions, Served with Cheesy Grits; Eggs Benedict with our very own Heavenly Hollandaise Sauce; or our Eggs, Bacon, and Asiago Cheese Potato-crusted Quiche. If our entrée of the day does not appeal to you, also available to you will be eggs to your liking, bacon, sausage, English muffins, traditional muffins, croissants, bagels, pastries, wheat toast, white toast, fresh fruit cup, yogurt, dry cereals, orange juice, grapefruit juice, coffee, tea, hot cocoa, and milk. During the check-in process, you will be given a breakfast card on which to place your orders for each day (due in to the front desk by 8 pm the night before). Order as much as you like; ask, and you shall receive!
What? There is More?
Indeed there is! We provide daily stay-over service (unless you display a Privacy sign on the outside of your door) during which we make your bed and replenish your bath with fresh towels. Each day, guests enjoy a complimentary early-evening social hour from 5:30 to 7 pm. Wine, beer, gourmet cheeses, dips, hors d'oeuvres.

Anything Else You Desire?
Attraction tickets? In-room wine service? Take-out food delivery service? A cab to take you to a special event? A room reservation for your return trip back through St. Augustine? Whatever it is, ask, and you shall receive.
Check-Out
Official check-out time is 11 am. Just drop off your key at the front desk. If you added anything to your account during your stay, we will settle up at this point. If you're not leaving town quite yet, we will store your luggage for the afternoon and you can pick it up on your way out of town!


We Will Coordinate Your Every Wish and Spoil You Every Second!
Bayfront Westcott House
Have a question? Call us at 904.825.4602.


Words From Those Who Came Before You
1 Review from Each of Our 10 Years!
Join us for a sentimental moment as we celebrate Joy and Andrew's 10th anniversary as owners of Bayfront Westcott House.
Click here to meet our fabulous team.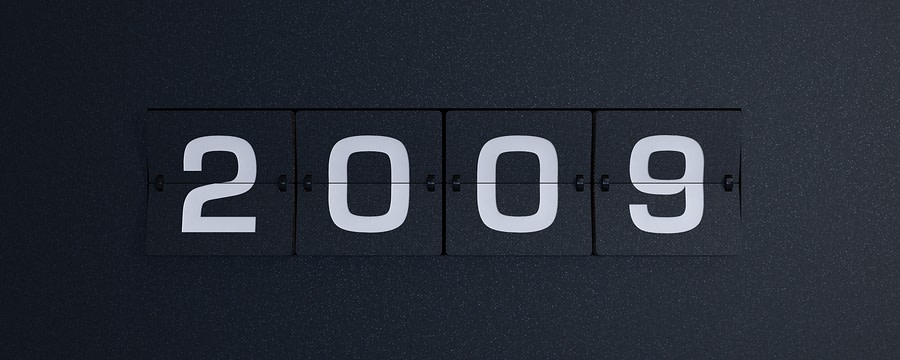 Reviewed by PoorKia
Beautiful, comfortable, friendly B&B to watch the sun go down!
We found this B&B on our recent trip to Florida, having arrived in St Augustine with no accomodation booked. We got very lucky by finding this gem!
The B&B is operated by a lovely friendly English couple, who extend a very warm welcome. Andy even put change in the parking meter outside for me! The B&B overlooks the bay, although the room we stayed in didn't have a view over the bay. In the evening there was a happy hour, where complimentary beers and nibbles were laid on for the guests. Relaxing on the veranda looking out over a beautiful Florida sunset is a great way to spend an October evening.
The rooms themselves are beautifully furnished, with old style elegance. The rooms are beautifully clean and private and breakfast the next morning was very tasty and wonderfully plentiful.
St Augustine is a lovely town and staying in this lovely lovely place adds to the enjoyment. Would recommend eagerly and stay again in a heartbeat.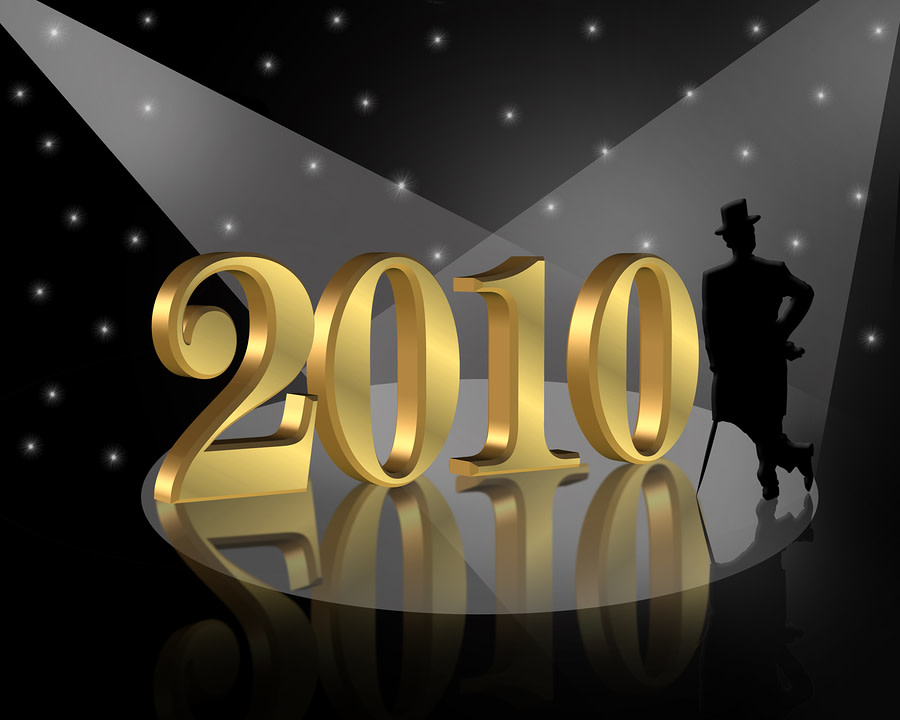 Reviewed by R2843POraymondb
Could not have been better!
Our recent stay at Bayfront Westcott House could not have been better! We would give it a ten in every category. The setting on the Bay was spectacular. The staff was very professional, very helpful and very friendly. The rooms were clean and very well done. The food was excellent and dietary restrictions were easily accommodated. We cannot say enough about Andrew and Joy, the innkeepers. They were most helpful throughout our stay and helped to make our reunion a memorable one. We would highly recommend the Bayfront Westcott and would return again and again. Ray and Lana Bucci, Wenham, Massachusetts.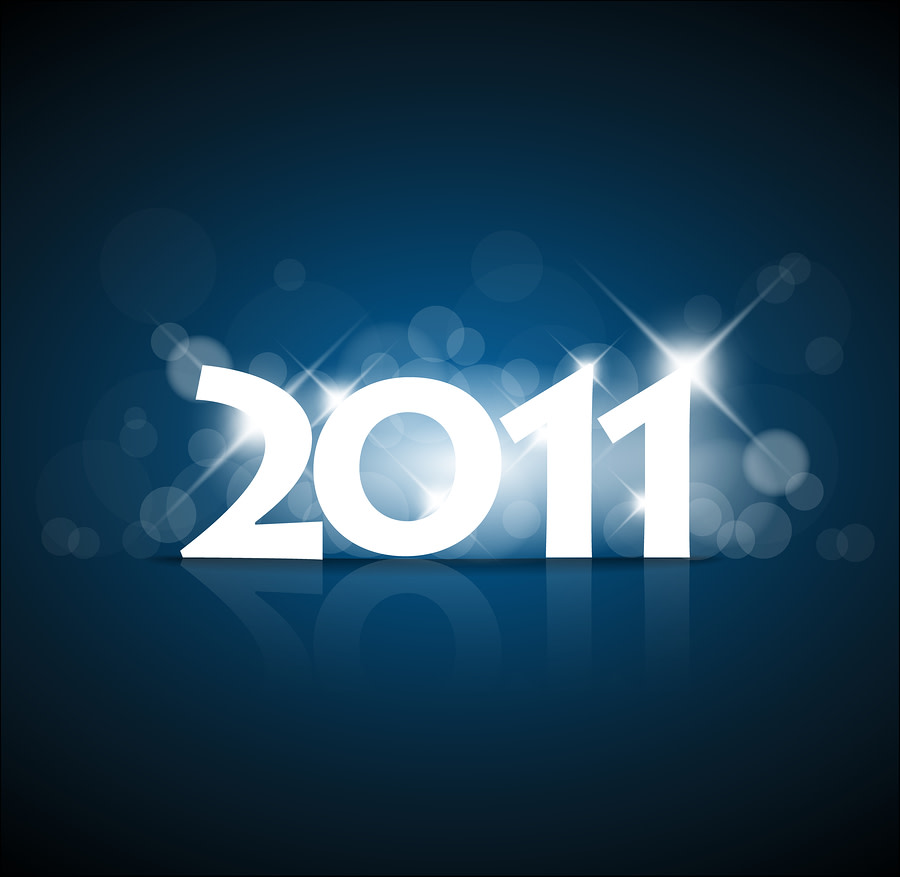 Reviewed by Katie L
WOW!!!
My husband and I decided to elope when we got married, and we decided on St. Augustine as our destination. But the place? We just couldn't decide until we got online and started looking at different bed and breakfasts that offered elopement services, and Westcott House was by far the BEST there is. We stayed 3 days and 2 nights, and we COULD NOT have asked for anything more. We had AWESOME service, we were in walking distance of old town, the best restaurants, and attractions. We were served breakfast every morning out on the side porch with an AWESOME view of the Bayfront. And Jamie was just GREAT, she handled the details of our marriage for us, and like I said we could not have asked for better service or atmosphere. We completely enjoyed ourselves!!! We plan on going back for our 1st anniversary!! But the staff, owners, and everyone was just polite and sweet as can be. WE ABSOLUTELY LOVED AND ENJOYED OUR TIME AT THE WESTCOTT!!!!!
P.S. Some of our wedding photos are on the Bayfront Westcott House website.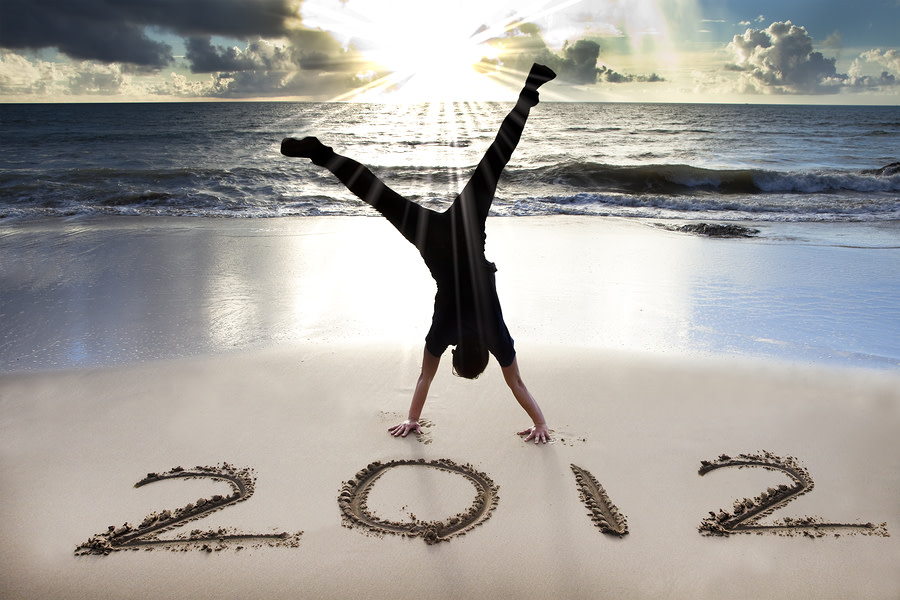 Reviewed by TravelingGoose03
Heaven on the Water
We travel to St Augustine with two other couples. We had selected this B&B through an internet search. We picked a winner! The staff was wonderful. We had the room directly above the kitchen; each morning I was awakened with the most wonderful smells of breakfast. The taste matched the smells. The Westcott over looks Matanzas Bay with dolphins swimming by every night near sunset. The rooms were fantastic with beautiful antique furniture. Everything is within walking distance. O.C. Smith is the closest restaurant; you don't need to walk much farther for dinner. We have already recommended the Westcott to friends. We would return in a heartbeat.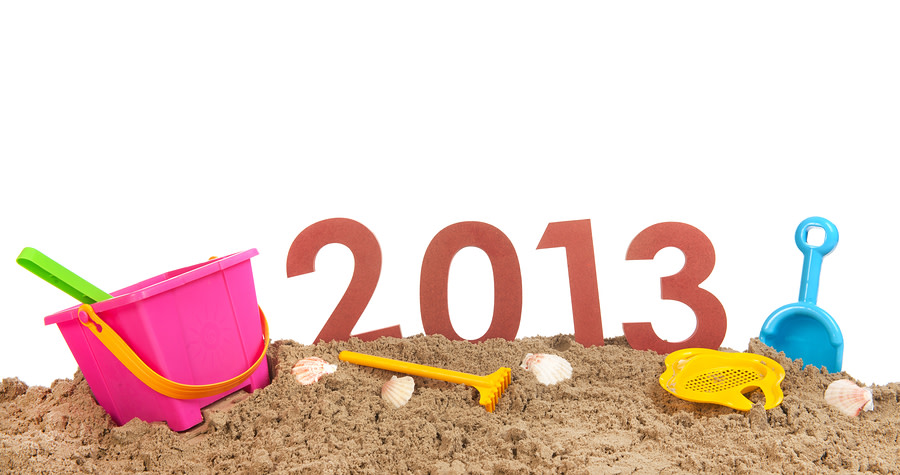 Reviewed by Meg S
Very Nice Place and Plenty of Staff to Make Everything Perfect.
The breakfast meals were better than any restaurants or any other breakfast that has made me for me. The happy hour was wonderful too. Generous on the food and drinks. The Staff was eager to please.. They changed the sheets daily and the rooms were clean and had no odors. The view was great and you could eat your breakfast and watch the sailboats go by. The staff were always asking if you needed anything, very attentive. Cookies and night time sweets were homemade. Walking distance to everything you needed. I would definitely go back. Would make a nice birthday present or anniversary present.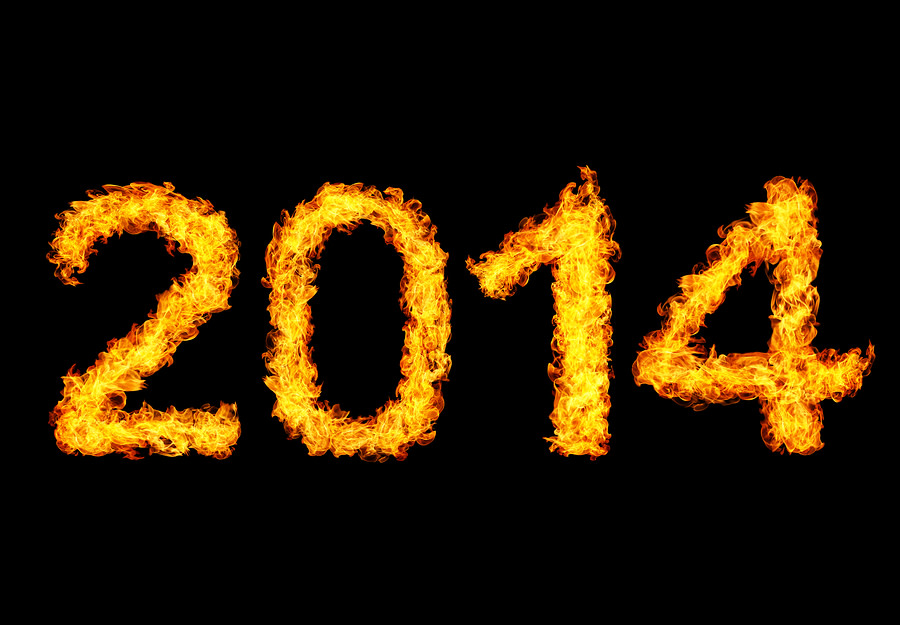 Reviewed by Life_Foodie_Seeker
Relaxing Oasis
I have several requirements of a great bed and breakfast. First is a comfy bed and linens, with more than one pillow per person. The bed slept great and the pillows were fluffy and just right. Breakfast shouldn't be eggs and toast but a gourmet dining experience where one feels spoiled. Bayfront Westcott house made us feel like a kid in grandma's kitchen. Peace and quite is my last request, which was met perfectly. One does here the clopping of the horse or an occasional passerby but the night hours are quiet and restful. The bed and breakfast is removed from the noise but an easy one block walk to restaurants. We walked everywhere, even to the fort on foot, didn't use the trolley once. The massage was wonderful and the carriage ride at Christmas time a memory for a lifetime. The staff was helpful but not intrusive. We can't wait for a return visit to a professionally run, hospitable, relaxing Oasis. Thanks Bayfront Wescott House staff!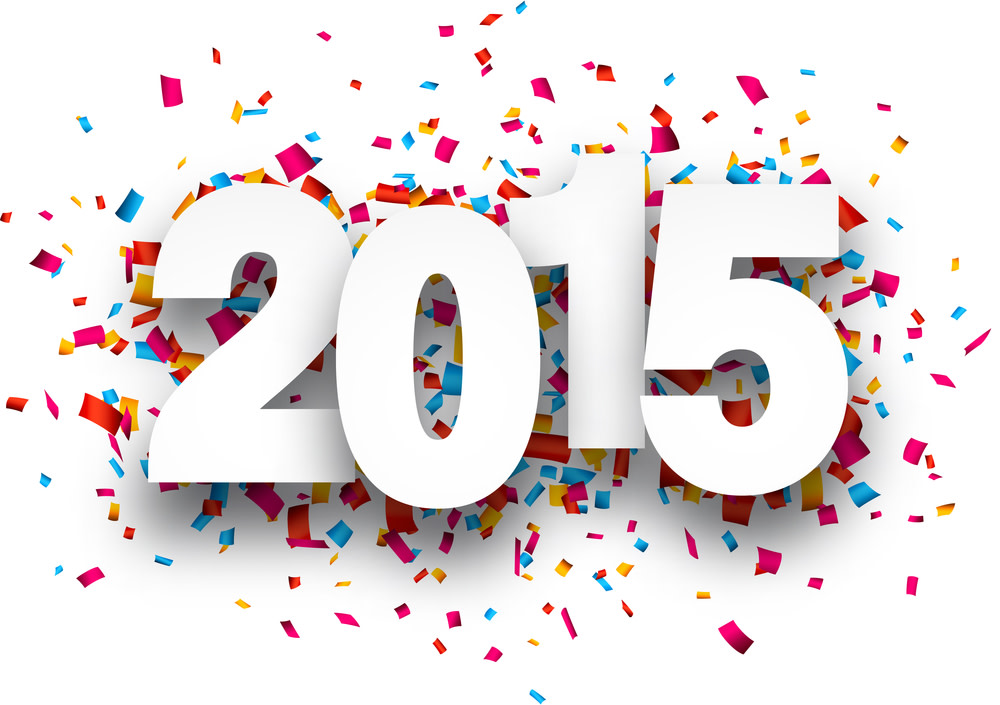 Reviewed by Ernie-Ann P
Anniversary get away
This is our second time staying at the Westcott House this year. What brought us back is not only the beautiful and well maintained property and rooms, location on the bay, the full breakfast, but the staff is just incredible. I had reserved the room online and within minutes I was receiving a phone call to see if there would be any special needs or accommodations. I asked for suggestions on dinning the two nights we would be there. They not only gave me several options but also made the reservations for me. And yes, their recommendations were outstanding.
The room we had, The Catherine, had two balconies, a queen bed, double shower and Jacuzzi tub. It was the perfect size for us and our needs.
But to boil it all down as to why we returned; the staff, the staff and the staff. The service is just incredible. They even did our room service while we were eating the delicious breakfast. It was nice to come back to the room clean and spotless before we started our adventure for the day. We will be staying there again.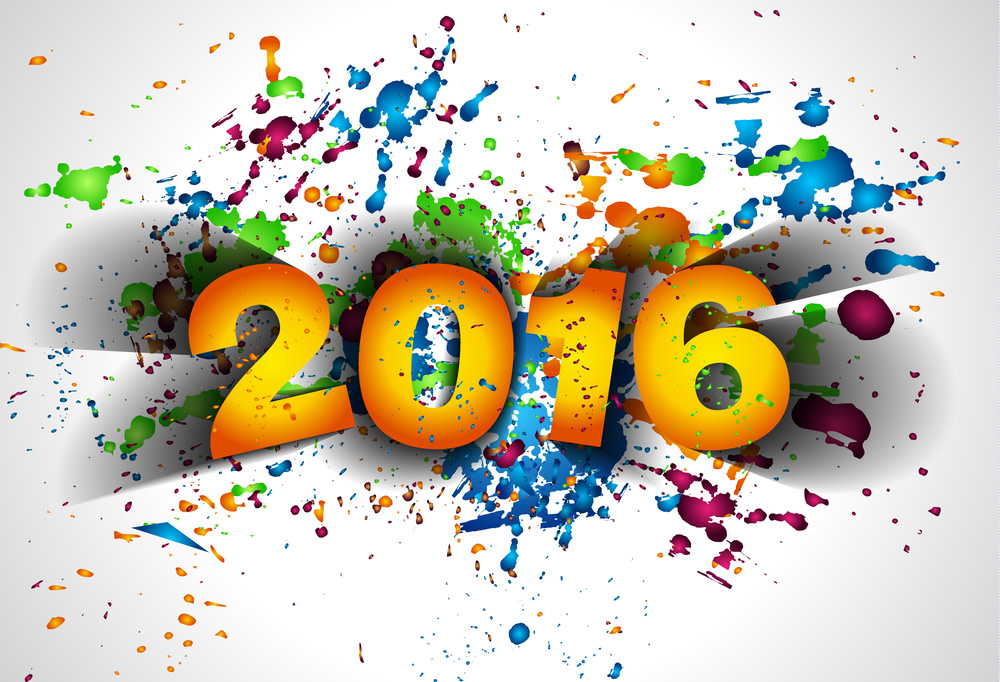 Reviewed by Becky J
Perfection!
My daughter booked a room here a few months ago for a girls weekend away. We had a fabulous time and were treated like royalty. The staff was always willing to assist rather it be a need in the room or assistance with our trips around town. The rooms were gorgeous! I thought this would be a perfect place for my husband get away to after a long illness to relax and feel pampered. I was absolutely right, he LOVED it. From the delicious breakfasts, the wonderful staff, to the beautiful fireworks viewed right from the front porch. They were there to help with every need, including those nighttime snacks, yum!! I cannot say enough about the Bayfront Westcott! My husband is already looking to plan our next visit!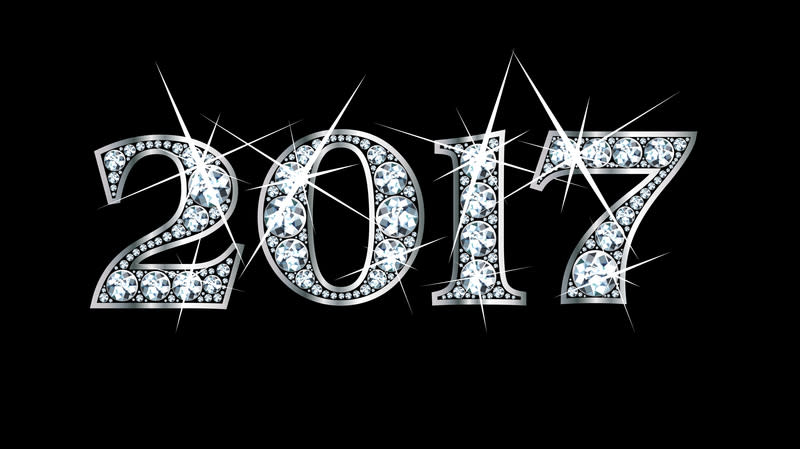 Reviewed by Joe N
Another FANTASTIC stay at the Bayfront Westcott House
Once again the Bayfront Westcott House owner Joy and ALL the staff went above and beyond our expectations and delivered a FIVE STAR experience. Ryan stayed late to meet us during our late arrival and the exceptional service continued with everything from the delicious breakfast to the fresh warm brownies to the special supply of pumpkin balls. The continuous attention to detail is astounding. As we spent our day enjoying the town we noticed the endless supply of bed and breakfast establishments. Do yourself a favor and bypass all the others and make Bayfront Westcott House Bed and Breakfast your establishment of choice!! It is a slice of heaven located in the heart of St. Augustine.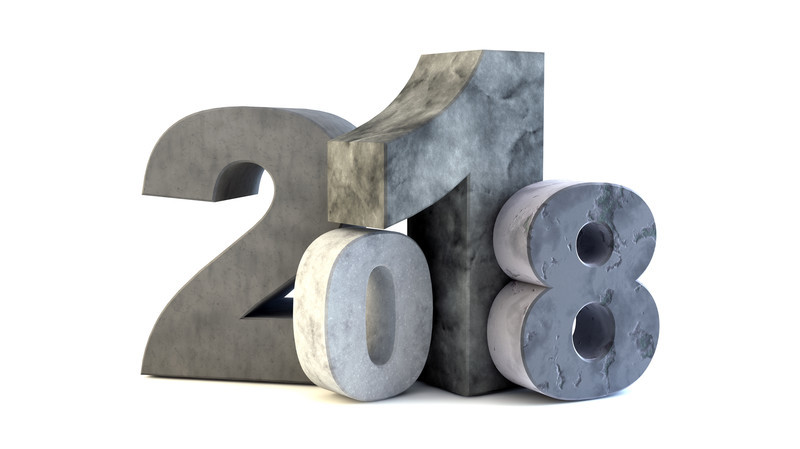 Reviewed by Linda M
Pre Christmas get away to see the lights in St Augustine
This place did NOT disappoint. It was everything and more that the website said it would be. The B & B was very comfortable, clean, beautifully decorated, and homey. Everyone we dealt with was very happy and always smiling and ready to make our stay as perfect as they could. Even the owner was there and working along side the staff which says a lot. I loved the location being just enough off the main streets that it made you feel more secluded and the view was amazing. We would highly recommend to anyone to stay here and we would definitely come back again in the future.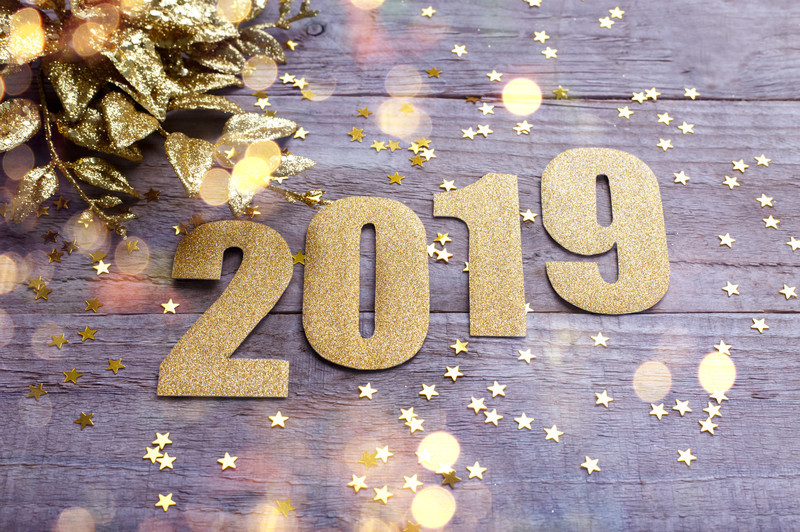 Reviewed by greatscott73
Doesn't get much better than this.
As the perpetually annoying Peter Noone once warbled "Second verse, same as the first!". This was our second stay at the BW house, and just like the first time, it was outstanding in all respects. The staff goes above and beyond, the facilities are impeccable and the food is five star worthy. The mark of a well-tuned staff was even more front and center than usual, as the owners of the property were away at the time of our visit. Human nature being what it is, things can sometimes slide when the bosses aren't around, but no such attitude was even hinted at here. If I had to detail every single act of professionalism and kindness we were treated to, it would probably blow out Trip Advisor's server. Do yourself a favor when visiting St Augustine. Stay a night or two at Joy and Andrew's place. You will be glad you did!
Bayfront Westcott House Bed and Breakfast
146 Avenida Menendez, St. Augustine FL 32084
904.825.4602 | www.WestcottHouse.com
Meet Our Fabulous Team
"The team at Westcott is 100% focused on the guests."
When you have such well-rounded, personable, and social individuals on your team as we do, it stands to reason that they bring their "A" game to the job, but the Bayfront Westcott House professionals aren't just great at their jobs. They are amazing individuals, with emphasis on "individuals". Each have carved out their niche in life, in St. Augustine, and at Westcott House. Their goal every day is to make sure that you love St. Augustine and Westcott as much as they do. Engage them in conversation ... you'll see!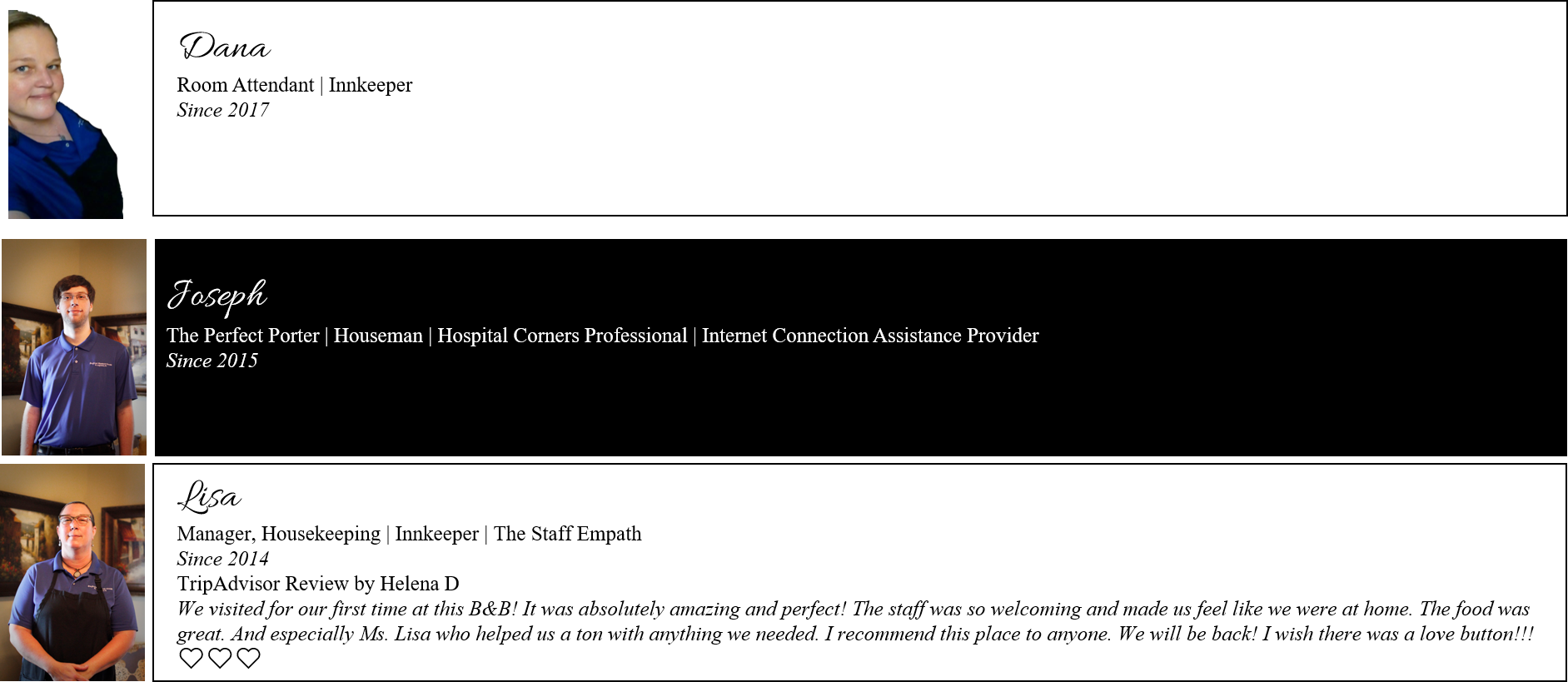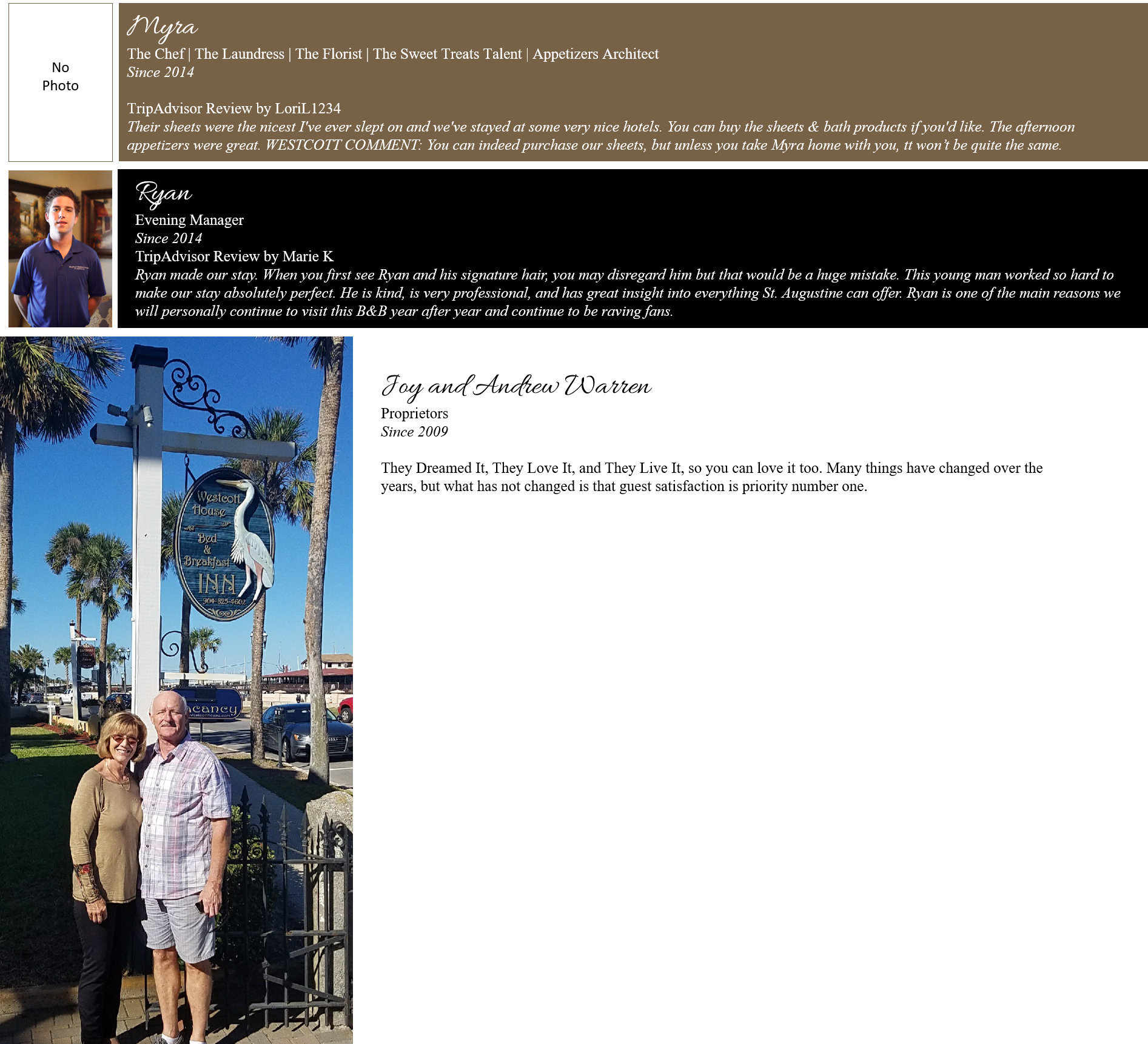 Premium Toiletries
William Roam "Sense" Collection

Bayfront Westcott House
St. Augustline's Luxury Bayfront Accommodation
Bayfront Westcott House is pleased to present to its guests the William Roam's fresh from nature "Sense" bath products collection.
These products feature a moisturizing extract sourced from the rich, nutrient-laden bark of the Minnesota Tamarack Larch Tree.and promote exceptional moisture retention for soft hair and skin. This product line is luxurious and unique, playful yet refined.
The Sense product line is free of sulfates, parabens, pthalates, synthetic fragrances and artificial dyes. It is enriched with a complex blend of aromatic extracts.
The cartons are made from 100% recycled paper and treated with water-resistant gloss-spot varnishes.
Such luxurious moments don't have to end when you check out. Like our Comphy line of hypoallergenic microfiber linens, these items are available for purchase at the front desk!
William Roam (partnered with American Forests) will plant ONE TREE for every hotel room that features the Sense Collection Products. Read more >
Luxury Linens & Bath Sheets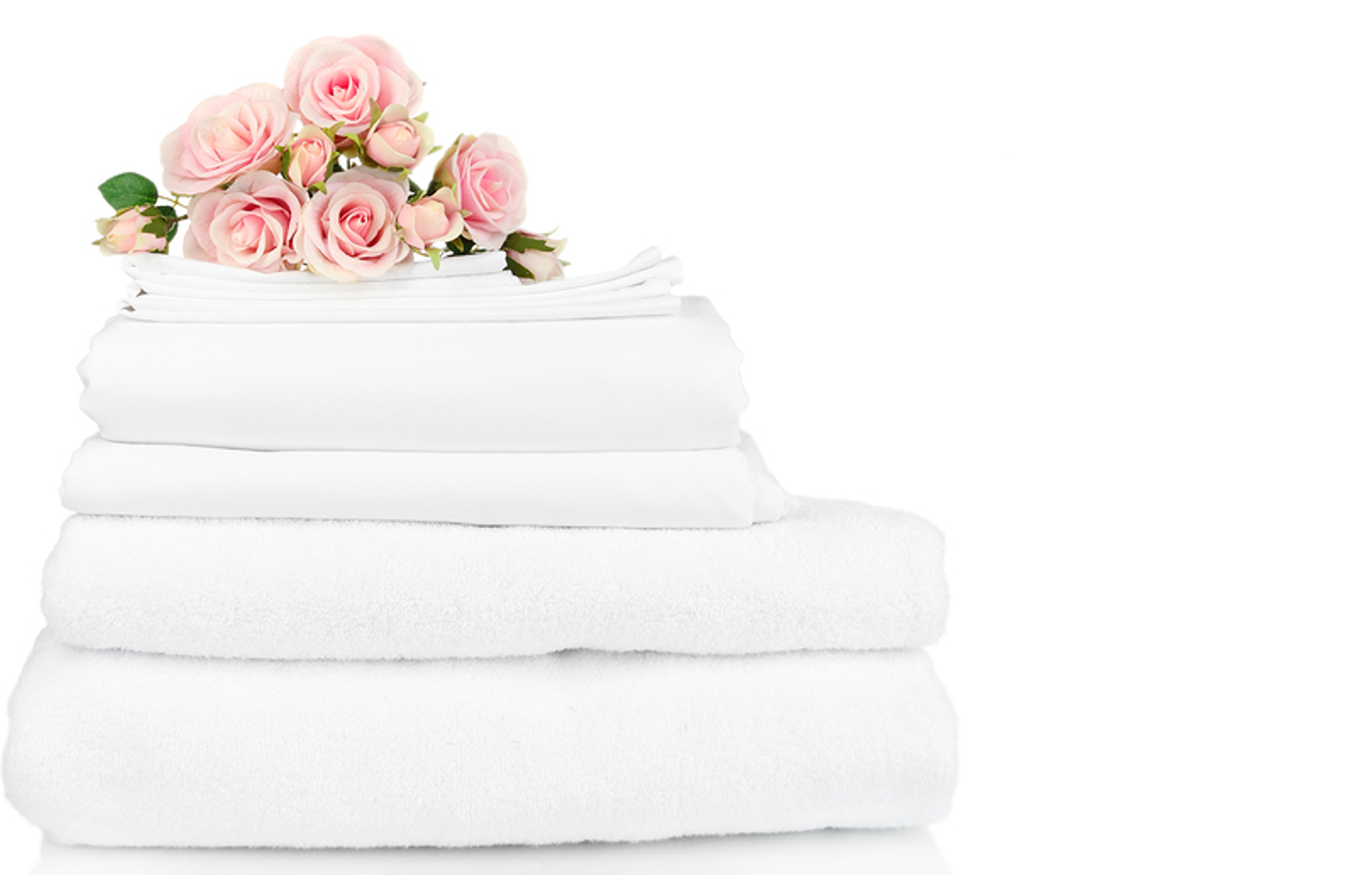 This St Augustine luxury accommodation is pleased to present the Comphy breathable, hypoallergenic microfiber sheet (comparable to a 600 thread count), with an extra-fine weave that helps protect against allergens. You can even take a fresh set home; we have them on sale at the front desk, so see your innkeeper if interested!
Comphy Company, an industry favorite, started soley with spa treatment tables in mind, but due to an overwhelming demand to produce for the hospitality field across the board, created luxurious bedding for hotels, and we got'm!
Our bath sets are made from super-fine, Extra-Long Staple (ELS) cotton, known for contributing to the sustainable consumption of cotton. These towels are 160% bulkier and more absorbent than traditional combed cotton towels. Monarch Green Earth towels are manufactured in a state-of-the-art, agri-waste powered, zero discharge facility that produces no emission of effluents into the local water tables. The process also incorporates control union-certified, sustainable, eco-friendly dyes and chemicals to reduce impact on the environment. Our bath sheets are 30" x 56"!
CLICK HERE to start your luxury experience!
Gift Certificates
Gift Certificates for Bayfront Westcott House
Time spent on St. Augustine's bayfront was Dr. Westcott's prescription for everything, and its our's too!
New love, old love, congratulations, honeymoon, anniversary, birthday, new job, retirement, Valentine's Day, Mother's Day, Father's Day, just a thank-you ... what better gift than one that facilitates an overnight stay in a St. Augustine bayfront property built in the late 1800s, whose customer-focused owners and staff exhibit nothing but patience, thoughtfulness, local knowledge, smiles, and efficiency! Our gift certificates can be purchased in any denomination and never expire!
Your gift can be for a guest who already has a reservation. Perhaps a carriage ride, a kayak tour, a ghost tour, trolley tickets, attraction admission, breakfast in bed, chocolate-dipped strawberries and champagne, flowers, a birthday cake and balloons, a luxurious spa package, in-room massages, etc. Your gift can also be for a specific date and a specific room. It can be open ended and just represent a dollar amount.
Click Here to Purchase Gift Certificates.
or call 904.825.4602
FAQs
Does "bayfront" mean you are on the beach?
"Bayfront" refers to Matanzas Bay, which is right across the street. Just 3.5 miles away, you'll find Anastasia State Park and Beach, and 1 mile south of Anastasia State Park is the St. Augustine Beach Pier. (Tip: If you purchase a 3-day pass for Old Town Trolley, this entitles you to ride the beach shuttle. See below for details about that.)
Do you have bicycles?
We do not have bicycles, but we do have an exclusive deal with St Augustine Bike Rentals and a great discount on bicycle, scooter, and scoot coupe rentals.
Is there a house curfew?
No, you may come and go as you please. The doors to the Main House are locked when our staff leaves at night, but if your room is in the Main House, your individual room key will work for the front door.
Is breakfast really free?
Indeed it is, but it's not just free, its excellent (as is social hour every evening)! CLICK HERE to see the menu and all the other complimentary items!
Are there refrigerators in the rooms?
No, but you may make an advance request for a mini fridge to be placed in your room (based on availability) for an additional $35.
Is there a soda machine?
There is not a soda machine on site; however, complimentary coffee, tea, bottled water, and cans of soda are available until the office closes at night.
Are there individual items that I can buy instead of purchasing a whole package?
Of course! Chocolate-covered strawberries, fruit and cheese platter, flowers, chocolates, sparkling beverages, special occasion cakes, massages, attraction tickets, and more. Just ask and you shall receive!
Are children allowed?
Please bear in mind that the majority of our guests are here for a private and quiet getaway, but we do welcome children over the age of 12.
Do you permit pets?
Sorry, we do not have any pet friendly rooms.
What is the best way to get around town?
Listed by Forbes Magazine on its "Prettiest Towns" list and by AAA as Most Walkable Cities. St. Augustine Bike Rentals has bicycles, pedicabs, scooters, and segways. St. Augustine, also has a trolley system that features 22 stops and more than 100 points of interest. Your ticket is good for three consecutive days of unlimited use and includes free admission to St. Augustine History Museum and the Beach Bus Shuttle. If you decide to stay on the trolley for the full tour (maybe to get your bearings), it will take about an hour; otherwise, you can jump on and off as you please at each designated trolley stop between 9 am and 5 pm. You can purchase your tickets online before you come, you can add them to your reservation and we will have them waiting for you on arrival, or you can get them at any trolley ticket location.
Check-In Procedures and Parking
Check-in is at 3 pm (check-in after 9 pm can be arranged with advance notice, the arrival time you requested is noted below); check-out is at 11 am. Street parking near the house is your best and closest option, should spots be available. Please be careful not to park in spots marked reserved or in metered spaces without feeding the meter. If you cannot find available street parking, we have two unloading zones--one on the street in the front of The Marin House (the Inn directly next door) and one between the houses in the back on Marine Street. They both offer two spots, so please be sure to leave room for other guests checking in. You can then check in and unload. We will help you find an available street spot or direct you to our free parking lot for permanent parking (about 4 blocks away, 0.3 miles) and near many of the downtown historic attractions.) If you choose to park in one of the metered spots in front of the Inn, please make sure to download the ParkStAug App in order to pay your meter.
Can I Get Married at Westcott House?
Click here for those details . . .
Things To Do In St Augustine
There are so many things to do in St Augustine, in addition to the regular tours and attractions. We try to keep a composite list of monthly things to do that have appealed to past guests.
Deposits and Cancellations
Click here to read about our reservation and cancellation policies.